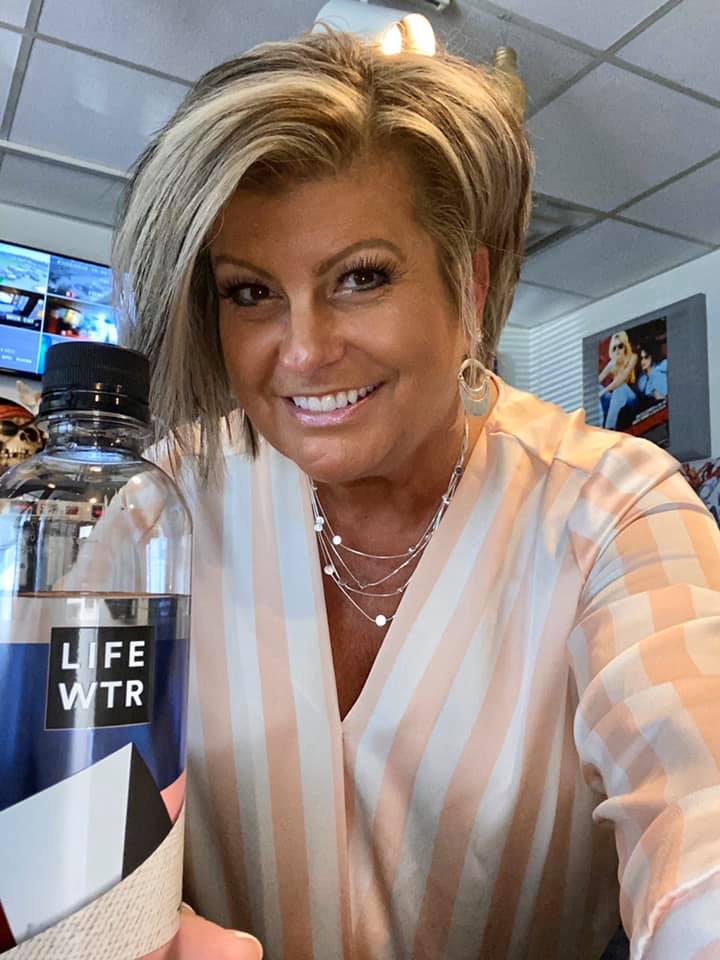 ---
NIKKI IS A 30-YEAR RADIO VETERN, LOVES LIVE MUSIC, ROAD TRIPS AND SINCE SHE STARTED HER CAREER IN SPORTS BROADCASTING, SHE'S PRETTY MUCH A SPORTS FANATIC! SHE LOVES ALL SPORTS, BUT YOU'LL FIND HER GLUED TO MARCH MADNESS—HER FAVORITE TIME OF YEAR!
AS FAR AS HOBBIES GO, SHE'S BASICALLY A CLASS AWAY FROM BEING A CERTIFIED SOMMELIER AND LOVES TO PAIR FOOD WITH WINE, BEER AND SPIRITS. SHE DOESN'T SIT STILL MUCH AND HAS 2 ADOPTED CATS: SADIE AND MAX.
NIKKI ALSO HAS AN EXTRA SPECIAL RELATIONSHIP WITH ST. JUDE'S HOSPITAL AS YOU'LL FIND HER FUNDRAISING AND DOING WHATEVER IT TAKES TO SUPPORT THE KIDS AT ST. JUDE.
SHE CAN HANG WITH THE BOYS PRETTY GOOD, BUT PROBABLY COULDN'T CHANGE A TIRE IF HER LIFE DEPENDED ON IT! LISTEN FOR NIKKI ON THE AT-WORK-RADIO-NETWORK WEEKDAYS 11AM-3PM! 
---