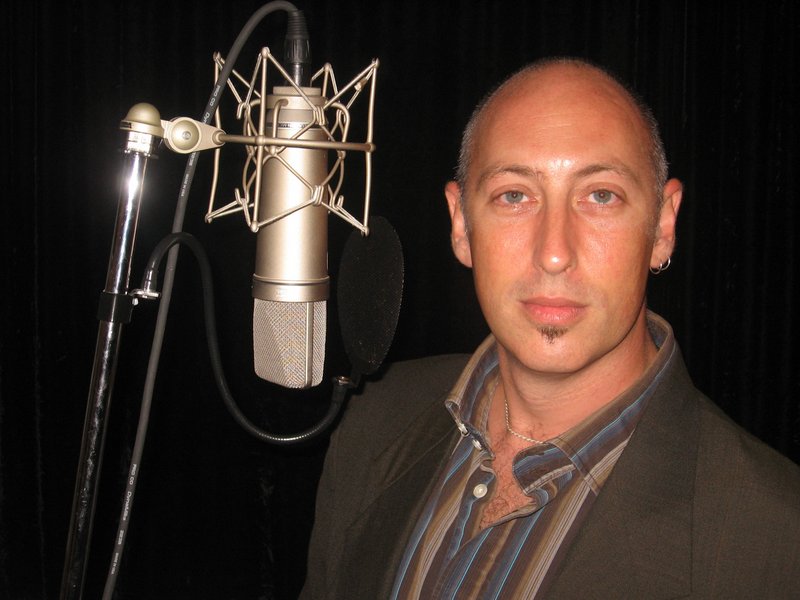 TC McGuire is the son of a machinist and legal secretary, born and raised in Detroit Michigan. Expected to follow in his Grandfathers footsteps as an auto designer, TC had designs on something a little more fun and adventurous. He caught the radio bug in High School at WSDP, and on his 18th birthday in 1984, packed a duffle bag, strapped it to the back of a motorcycle, and set out to follow a dream to make a living on the radio. First stop, sight unseen, was KGBS in Northern Colorado, then following the money to WQID Biloxi, WAAF Boston, WHTQ Orlando, WSHE Miami, KEGL Dallas, and jumped off the radio roller coaster to settle in Tallahassee on Gulf 104 in 1995. The TC & Dave show gave him a chance to be schooled in the ways of North Florida by thousands of fantastic Loyal Listeners.
In his free time, TC can usually be found with his rod in his hand… fishing anywhere he can drop a line (saltwater preference for the variety), gardening with his wife, cooking, baking bread, working in the yard, or cleaning the pool. TC is also a successful voiceover guy, with clients like Delta, HP, The Jacksonville Jaguars, Colorado tourism, Florida Kidcare, Ford's Fishing Frontiers, and hundreds more. Even with all that he has going on, being a parent has always been TC's most rewarding gig of the last 25 years, with 3 kids grown and two little ones still at home. He adores his wife and loves to show her off, which led to her confiscating his camera until he grows up. Raised on Motown and Jazz, TC is a lover of all music. From Pop to Punk, Ragtime to Rock, Blues to Bach, and is even warming up to Country, "It was just inevitable living in the South".
Here's a little more useless TC trivia:
1. How do you like your steak? med well

2. What is your favorite TV show? Modern Family/Chopped/Deadliest Catch/House Hunters

3. What did you have for breakfast? coffee

4. What is your favorite cuisine? Italian/Mexican

5. What foods do you dislike? olives, cauliflower, sushi, tomato slices

6. Favorite Place to Eat? home

7. Favorite dressing? thousand island

8. What are your favorite clothes? ExpressMens pants/jeans, or swim trunks, or less. tmi? lol

9. Where would you visit if you had the chance? Paris! Ireland! Bora Bora! Or maybe my parents – don't make it home nearly enough!

10. Where would you want to retire? Retirement… that's hilarious… and not very realistic.

11. Favorite time of day? Morning, and late, late night….

12. What is your favorite sport to watch? Cowboys Football

13. Are you a morning person or a night person? both

14. What did you want to be when you were little? Veterinarian/game show host

15. What is your best childhood memory? fishing off my Uncle Clarence's dock

16. Are you a cat or dog person? BOTH

17. Are you married? You bet. To the beautiful Kimberly Prothro McGuire

18. Always wear your seat belt? mostly

19. Been in a car accident? yes, but the motorcycle accidents are better stories

20. Any pet peeves? open cupboards & arrogant or ignorant people…oh, and low talkers! lol

21. Favorite Pizza Toppings? anything but olives or anchovies is fine by me 🙂

22. Which store would you choose to max out your credit card? Lowes

23. Do anything spontaneous lately? EVERYTHING I do is spontaneous due to lack of planning

24. Like your job? Yes, all 15 of them

25. Broccoli? will eat it, but rarely choose it

26. Last person you went out to eat with? Kimberly

27. What is your favorite color? green

28. How many tattoos do you have? one

29. Coffee Drinker? yes!